Medicare Schemes

Although Medicare does not cover dental treatment for the majority of patients, there is a current scheme available to eligible patients to receive dental care.
Child Dental Benefit Schedule
Organisations will receive a letter to confirm eligibility.
A child or teenager's eligibility is assessed at the beginning of each calendar year and is valid for the whole of that calendar year.
To be eligible a child must be:
aged between 2 and 17 for at least 1 day of the calendar year
eligible for Medicare and
for at least 1 day of the calendar year the: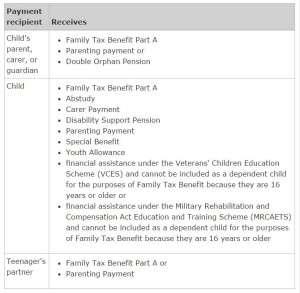 In 2014, benefits for basic dental services are capped at $1,000 per child over 2 consecutive calendar years. If you do not use all of your $1,000 benefit in the first year of eligibility, you can use it in the second year if you are still eligible. Any remaining balance will not be carried forward at the end of the second year.
Benefits will cover a range of services including examinations, x-rays, cleaning, fissure sealing, fillings, root canals and extractions.
Benefits are not available for orthodontic or cosmetic dental work and cannot be paid for any services provided in a hospital.
Child Dental Benefits Schedule services will not count towards the Medicare Safety Net or the Extended Medicare Safety Net thresholds.