Teeth Whitening
Your smile is the way you greet the world. Why not put your best self forward with the confidence of a more beautiful smile?
When it comes to whitening, your dentist is your best resource. Only dental professionals have access to the professional-strength whitening of Philips Zoom.
Philips Zoom is the #1 patient-requested professional whitening treatment. In fact, over 10 million patients have already used Zoom to achieve brighter, healthier smiles.
Why Philips Zoom?
Philips Zoom is not only proven to whiten teeth up to eight shades, it's also safe. While other whitening products can harm teeth and gums, using Philips Zoom with Relief ACP actually gives you greater luster and protects enamel.
Philips Zoom is only available at a dentist's office to ensure optimum safety, and comes in different treatment types and strengths to fit your lifestyle and sensitivity.
In-office Whitening
The quickest, easiest way to effectively whiten your teeth is in-office treatment with Philips Zoom WhiteSpeed. Zoom
WhiteSpeed is the only in-office system that has variable intensity setting so each treatment can be customized to maximize patient comfort. The system also includes desensitizers to help minimize sensitivity and protect your enamel. This dentist-supervised, in-office procedure is safe, effective and clinically proven to whiten up to eight shades—for a brighter, whiter smile in just one office visit.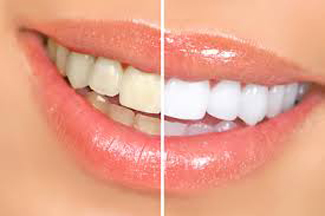 Whitening at Home
Whitening at home usually involves seeing the Dentist to make custom made trays for your mouth. Then you will be issued a home whitening kit which includes your whitening gel. The active ingredient most commonly used is hydrogen peroxide or carbamide peroxide. The dentist will then show you how to place the whitening gel in your trays. Once your dentist has put you in track, you will have to continue treatment at home. This will mean applying the whitening gel regularly over 2 – 4 weeks for 30 minutes to 1 hour at a time.